DIVE AND SAFARI IN SOUTH AFRICA
*Final price subject to £/Rand fluctuations
South Africa
10 days visiting wetlands, diving and safari
Add
To secure your place on this holiday you can pay a deposit via PayPal or through our bank via transfer. Please ring for availability before booking.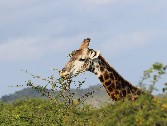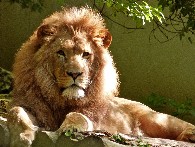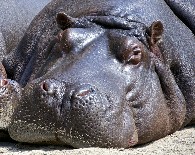 TERRIFIC PRICE FOR A FABULOUS HOLIDAY.
Minimum numbers are needed to take advantage of this trip.
Wild life above and below the water changes seasonally. This link will help you decide and we will do the rest



Itinerary Overview
Day 1 Arrive Durban King Shaka International Airport Meet & Greet then Transfer to St Lucia iSamgaliso Wetlands Park approx 2.30hrs then overnight Hotel DBB.
Day 2 Estuary Cruise (Guided) Hippos, Crocs, Eagles, Cheetah Project, and much more. Then to Coral Divers, Sodwana Bay and book your dives!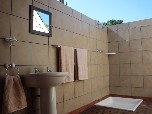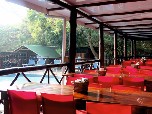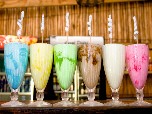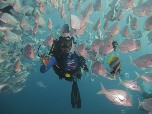 Day 3 - 7 2* Dive per day DBB
Day 8 - 9 Check out of Coral Divers. Transfer to Hluhluwe-Umfolozi National Park 2 nights DBB. Experience 3/4 Guided Game Drives including a night drive.
Day 10 Dawn Game Drive or Bush Walk. Check out and drive through to southern entrance of the Game Reserve and transfer to Durban Int. Airport Approx 2.30hrs.


All inclusive price that ensures you have the best inclusions and experiences.
Includes:-
Dinner, Bed and Breakfast at all our overnights.
Ensuite accom. based on 2 people sharing. Single supp. £125
Game Park and Entrance Fees
Guided Dives
Guided Game Drives
All Transfers - Sprinter Minibus 12 seater with trailer

International Flights are extra - we find that Emirates are excellent. They fly directly into Durban from Dubai. You miss Johannesburg Airport on that route which can be a bottleneck on your arrival.



DIVING AT SODWANA BAY WITH CORAL DIVERS



Book your dives on the previous evening at 18.45. There is a choice and the further reefs have a supplement which will be added to your personal account. All items of dive gear may be hired at Coral Divers.
Further information on the reefs of Sodwana Bay and the dive sites is available at www.coraldivers.co.za.
Excellent choice of dishes at breakfast and dinner. You will definitely NOT go hungry! Have a beer or a glass of wine after diving from the bar. Evening entertainment is watching the other divers cook their dinner on the Briaas (BBQ) (mainly men). South Africans certainly enjoy their meat.
Each morning you will need to catch the Courtesy Beach Shuttle which departs the resort at 45 minutes prior to your booked dive time. It is a short 2,5km ride through the park to the main beach. Here, you will be taken to Coral Divers gazebo and equipment kitting up area where your Dive Master will show you the ropes. We use 7m long RIBs (Rigid Inflatable Boats) that are designed for our unique style of surf launching. Each boat will take a maximum of 10 divers (excluding the DM and boat skipper). All our boat skippers are fully licensed and hold certification from the South African Dept of Transport.
Lunch is not provided but there is a cafe and toilets at the beach Optional Activities Leatherback turtle excursion (only available November – January)


GAME PARK EXPERIENCE


St Lucia iSamgaliso Wetlands


Before you start your diving holiday and after a long flight we have a couple of days of chill time and wildlife viewing. The drive up to St. Lucia takes about 2.30hrs. Check in at the hotel have dinner and perhaps have a walk down the main street but 'Beware of Hippos'. Accom is Twin room ensuite.
Early Breakfast, check out and then a dawn cruise up the river - the skipper will point out the wildlife but you cannot miss the many pods of Hippos. Crocodiles too lurk in the undergrowth as well as swim in the river. Look out for the African Fish Eagles and Kingfishers. Cheetah Project next and then onto Sodwana Bay.



Endomeni Cheetah Project


Spend an hour or so for an up close and personal tour and learn more about South Africa's endangered wild cat species. Be astonished by the speed and agility of the Cheetah. Get some photographs of you AND the cheetahs!





Hluhluwe-Umfolozi National Park


2 nights Dinner Bed Breakfast
You are staying at Hilltop Camp in the northern part of the reserve. Accommodation will be in en suite chalets, twin rooms.
The pre-breakfast drives are the best - there will be 2. Chance to see the BIG 5. Good viewing from the Open Safari Vehicle and the Park Ranger is excellent at pointing out the wild life and knowing where to find it.
Afternoon Game Drive - for those who want to see more.
Night Drive - with powerful torches and to pick out the hunters and the hunted.
Choose a Guided Bush Walk instead of the second Pre-Breakfast drive and get really close to the smells and sounds of the bush.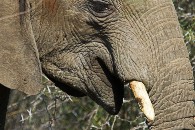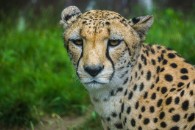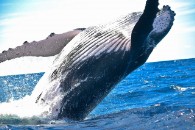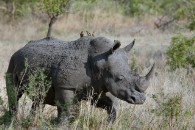 Seasonal Comings and Goings Underwater and in the Bush to help you decide when is best for you.
Summer (December to February)




Sea Temp ranges from 24°C to 28°C




Rainfall common, but warm max Daytime temperatures 24°C up to 33°C (cooler and warmer days mixed, but heating up towards Feb)




Winds lessen after Spring




Sightings:-Turtle Nesting (Leatherback and Loggerhead) – from mid-November to mid-January




Turtle Hatching (Leatherback and Loggerhead) – from end January to end March




Tooth Shark dives allowed from early January to mid-February




Rays are seen in Summer




Whale Sharks are sometimes seen in Summer




Big game fish like Marlin and Sailfish are around




Bottlenose, Common & Spinner Dolphins




Eagle Rays




Moray Eels





Game Viewing:- Good, but bush is very lush and not as many numbers at the waterholes as water is plentiful. Daytime temps hotter than at the coast due to absence of sea breeze.





Autumn (March to May)




Sea Temp ranges from 26°C to 24°C




Rainfall seldom, but warm temperatures 24°C up to 30°C (cooler and warmer days mixed, but cooling down towards May)




Very little wind




Sightings:-Turtle Hatching (Leatherback and Loggerhead) – from end January to mid-March




Rays are still seen




Sharks are sometimes seen




Dolphins,

Eels

,

Stingrays





Game Viewing:- Starts to get better as bush starts to die back, making it more open and easy to see animals. Numbers at the waterholes increase. Daytime temps hotter than at the coast due to absence of sea breeze.





Winter (June to August)




Sea Temp ranges from 24°C to 22°C




Not much wind




Rainfall uncommon, but fairly warm temperatures 18°C up to 25°C (cooler and warmer days mixed)




Sightings:-Humpback Whales start migrating from end of July they are seen heading north




Manta Rays are sometimes seen up until July




Bottlenose Dolphins,

,

Eels

,

Stingrays

,

Painted Rock Lobsters





Game Viewing:- Excellent viewing, as more open and easy to see animals and water is scarce. Numbers at the waterholes increase even more. Daytime temps hotter than at the coast due to absence of sea breeze. Colder in the evenings though.





Spring (September to November)




Sea Temp ranges from 22°C to 24°C




Quite windy months as the season heads towards summer and coming rains




Rainfall common, but warm temperatures 18°C up to 29°C (cooler and warmer days mixed, but heating up towards Nov)




Sightings:-Humpback Whales are migrating from end of July they are seen heading north and then back south from mid-October to mid-Nov




Bottlenose Dolphins

,

Eels




Big game fish like Marlin and Sailfish are around




Turtle Nesting (Leatherback and Loggerhead) – from mid-November to mid- January




Ragged Tooth Sharks start appearing again on 2 Mile Reef from mid-November




Stingrays





Game Viewing:- Still excellent viewing, as water is scarce and rains just starting. Numbers at the waterholes are good still. Daytime temps hotter than at the coast due to absence of sea breeze. Baby animals everywhere and the new growth means everything is full of anticipation at the coming rains…